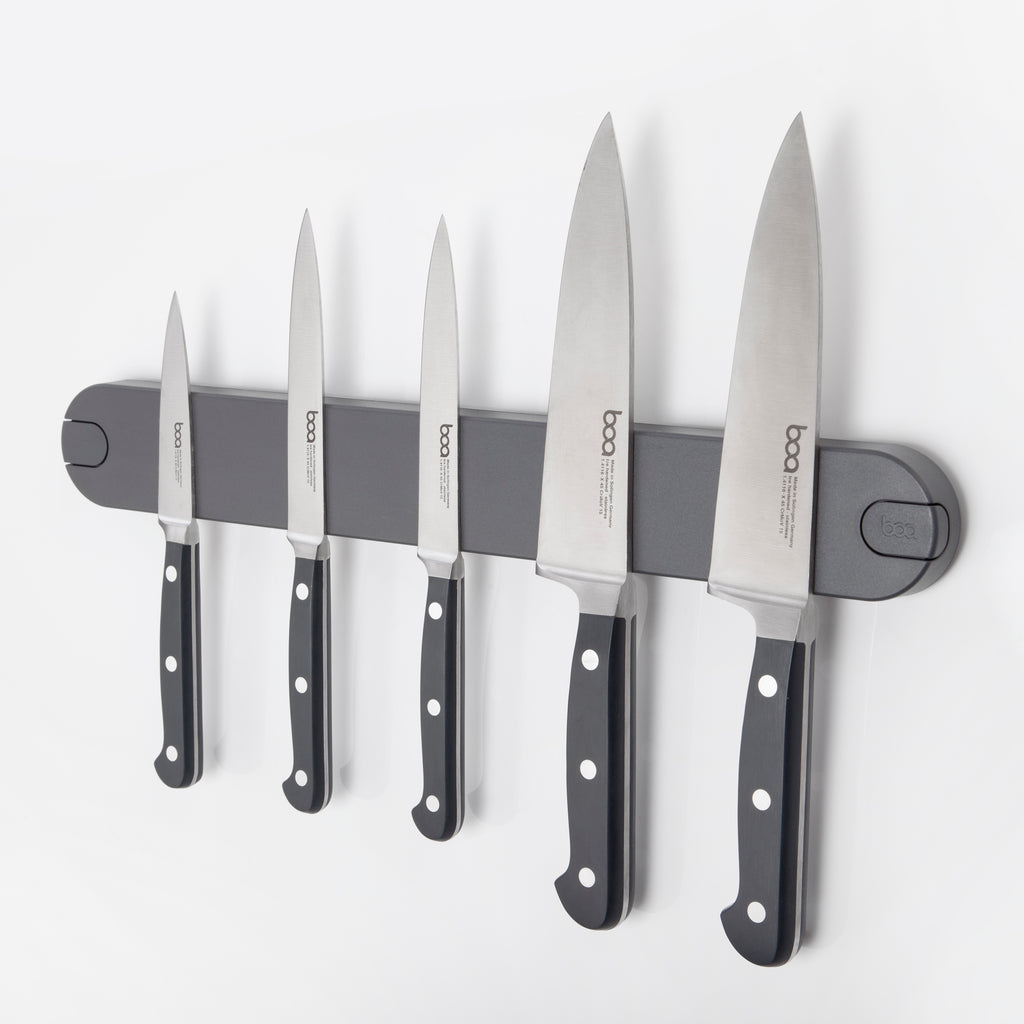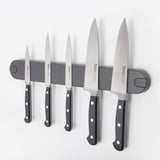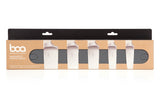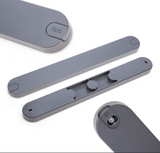 Magnetic Knife Rack
The Boa Magnetic Knife Rack was the first design to incorprate enclosed magnets, The sleek design uses rare earth magnets which will automatically space your knives, leaving them perfectly arranged each time, the high intensity poloymer will not scratch or take the edge off your knife like regular magnetic knife racks where metal on metal will blunt your edge .

Available in a slate or black polymer, and has a wipe clean surface for easy cleaning.
Screws for wall mounting supplied.
Featured on the front cover of Wallpaper Magazine.
Winner of a Design Week Award & Housewares Award, Clio ,|D&AD, to name but a few.

Made in the UK.