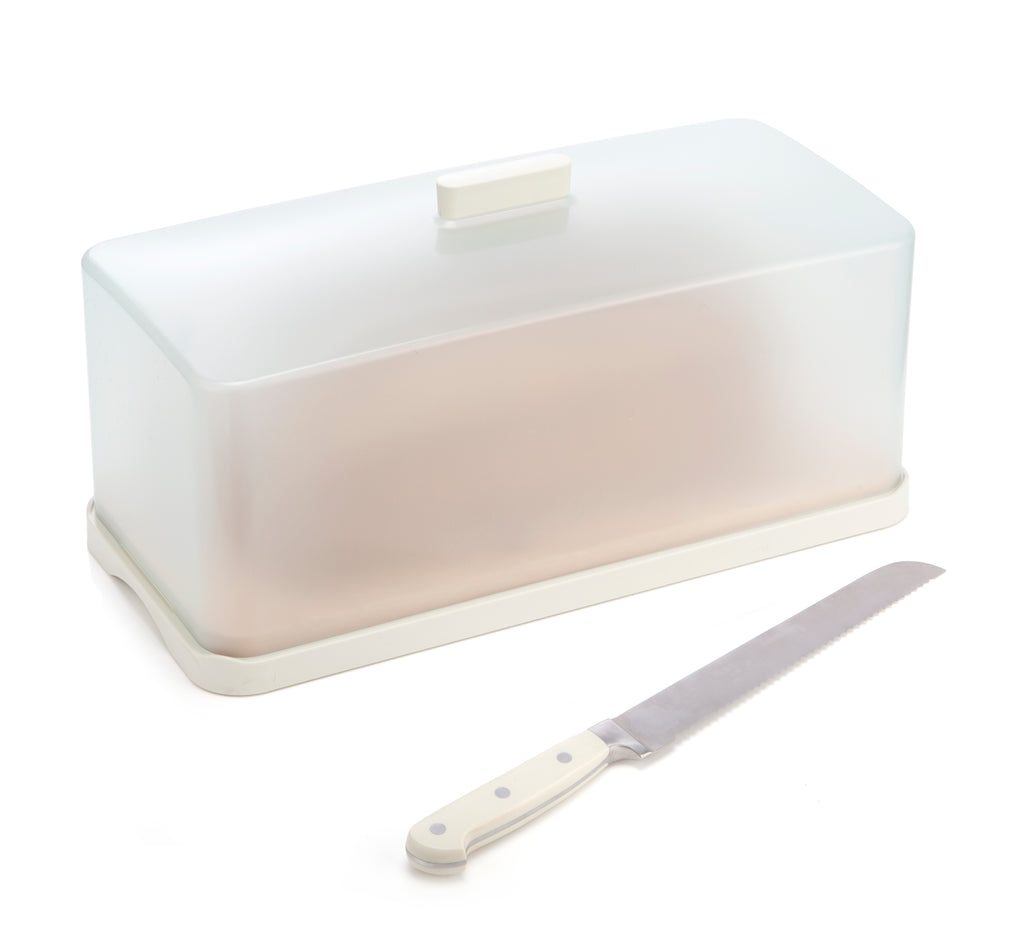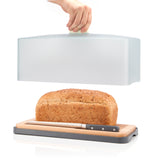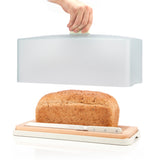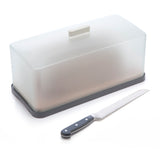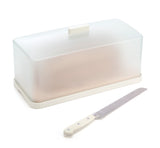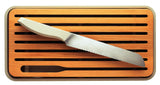 Bread Bin With Bread Board and Knife ..
This multi-award-winning design is by all accounts one of the most exceptional Bread Bins available today, it really is formed for function, beautifully designed it also has a Bread Board with a removable crumb tray and a Bread Knife.
This flexible option allows you to use it as a tabletop breadboard with the Integral Knife its a solution that people keep telling us how wonderfully unique it is.
The Boa style offering is the only bread bin/board that also comes with a Knife as one of its integral features. 
Available in Cream, Slate-Grey and Black - the choice is yours! and we match the knife handle to complete this stunning set, The board is made from UK sourced sustainable Beechwood, this multi-function set makes a stunning show in any kitchen a great wedding present and a great gift idea.
Keep Britain Working, 100% UK made.